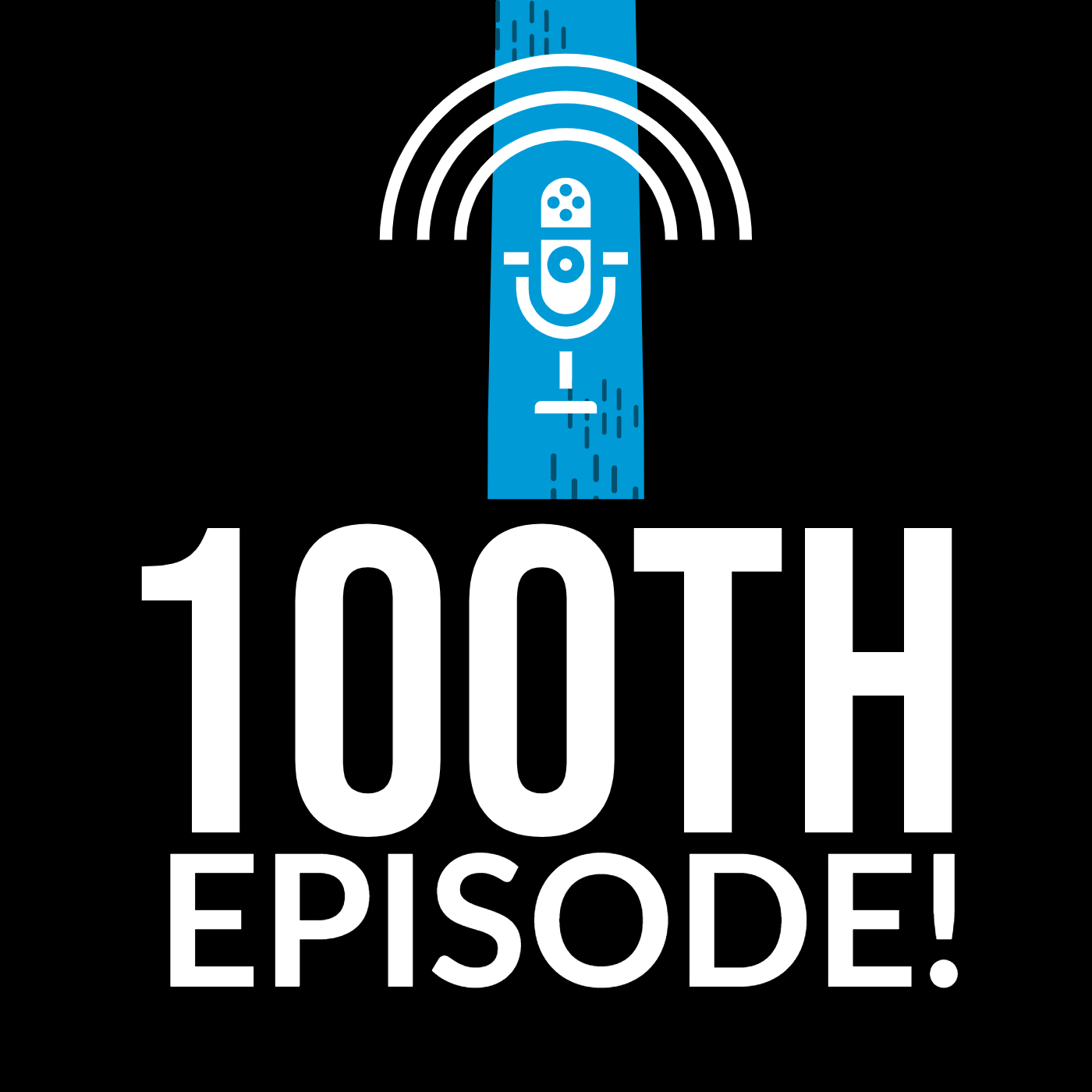 We can hardly believe we've made 100 MP3 files in just over 2 years. High Shelf Gaming has been a fantastic passion project during this time so we wanted to celebrate for a bit during the holidays. There are giveaways inside this episode! Two lucky winners will get a bundle of awesome! 
We will be accepting submissions from December 23rd, 2019 (today) through January 10th, 2020.
Contest details: To enter simply go to Facebook or Twitter and tell your friends and followers about your favorite HSG episode! Maybe tell them a bit about why you like that episode. Tag us so we see it. 1 entry per human. After January 10th we will gather all the submissions and roll a die to figure out who our two winners will be!
#1 - You will get a copy of the Cyberpunk Red Jump Start Kit! (US winners get a physical copy, international sorry but we hope the .PDFs will suffice) + Beta access to Legend Keeper a tool that helps you track your imaginary world, RPG campaign, or write your next fantasy or sci-fi novel. It effectively combines Google Maps with Wikipedia just for your projects. + something special from Rich (details in the episode).
#2 - You will also get beta access to Legend Keeper + something special from Rich (details in the episode)
Huge thank you goes to R. Talsorian Games for their continuous boosting of our show on social media and sponsoring this episode. We are all pumped for what 2020 will mean for RTG.
Also, we want to thank Legend Keeper for kicking off an ongoing sponsorship of HSG staring now with 2 give away licenses! We'll be giving away more of these in the future, we're so excited for this relationship and the success of LK. 
Listen on:
iTunes Google Spotify Stitcher 
Other places you can connect with the HSG Squad:
Facebook @High Shelf Gaming Podcast
Twitter @highshelfgaming
Twitch /highshelfgaming
Discord Chat https://discord.gg/tMPCXgN