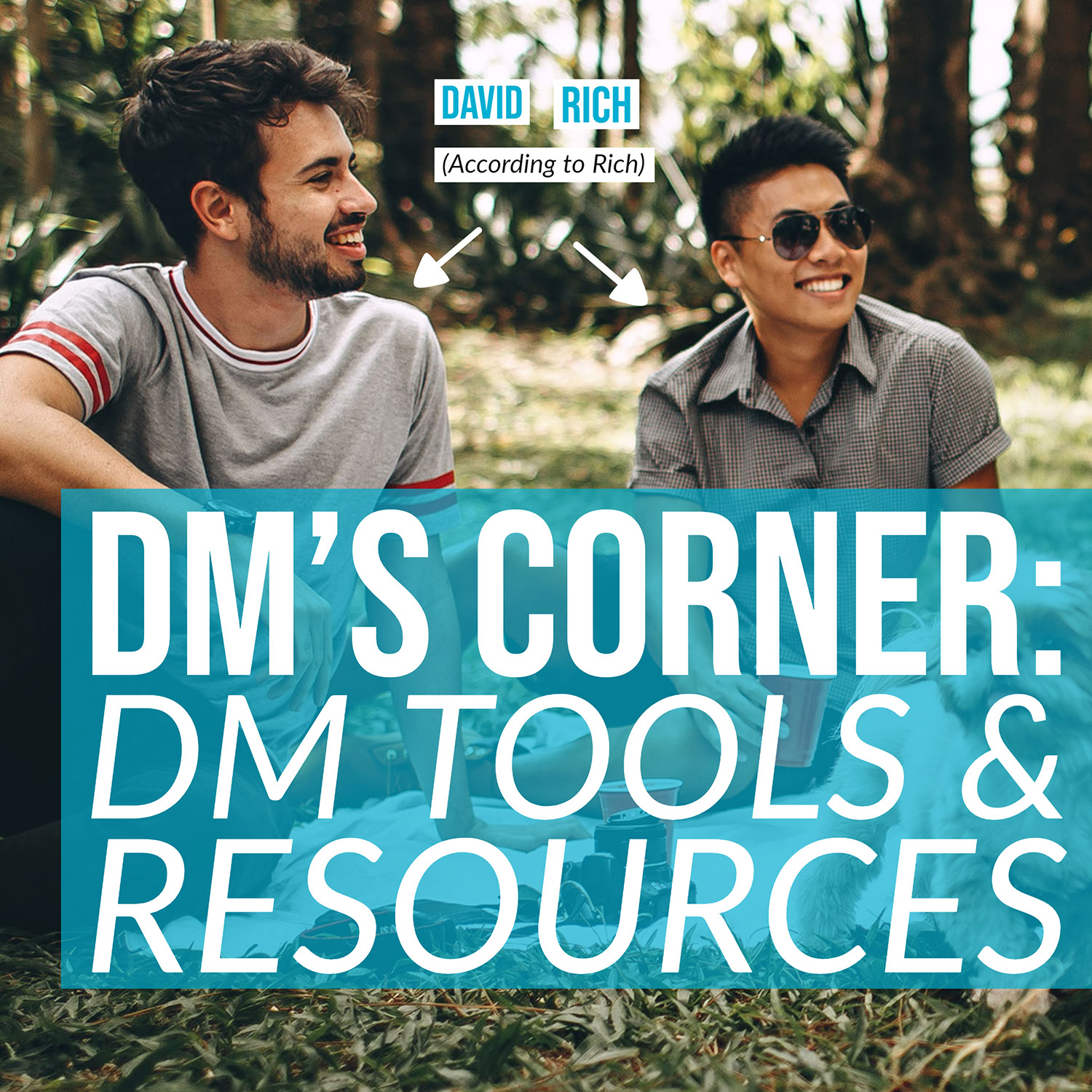 Mike returns! Rich and Dave talk with Mike about the apps, tools, resources, and websites we use when making worlds, adventures, and games for tabletop roleplaying games (TTRPGs) like D&D, Shadowrun, Cyberpunk, and others. In this episode, we make a theme song, talk about my celebrity look alike, try and help the audience, talk about old school web tools like Web Rings, and oh yeah MAKE A THEME SONG. It's a terrible song, but I love it, so it stays in.
Tools we cover:
Archivist Elements - Android App full of DM tools
DiceCloud D&D 5e Character Tracker
Reddit's World Building subreddit (join their Discord, it's awesome!)
Legend Keeper - A great way to keep all the lore of your world organized and tagged to maps
Dragon's foot - early DnD resource!
Listen now on:
iTunes GooglePlay Spotify Stitcher 
Other places you can connect with the HSG Squad:
Facebook @High Shelf Gaming Podcast
Twitter @highshelfgaming
Friday Night Twitch /highshelfgaming
Discord Chat https://discord.gg/tMPCXgN